A few weeks ago I reviewed the Tek Gear performance sleeveless shirts from Kohl's. Since I like the sleeveless shirts so much, I thought that I would try some of their shorts. I couldn't find any running shorts, but they did make a general pair of athletic shorts, and so I picked up a pair of them.
The shorts are certainly not bad for the price, but I wouldn't say that they're great. The material is still significantly heavier than I would like for long bouts of running, and as such, they tend to keep in more heat than would a thinner cotton blend. Also, they are quite long with a 9″ (~23cm) inseam. Though I didn't necessarily need the extreme of running shorts–which are usually around 1″ – 2″ (2.5cm – 5cm, respectively)–I think that these shorts are too long to be comfortable for longer distances or periods of time. The pockets are a nice depth, though, and allow me to carry keys in them without the fear of them flying out, yet shallow enough that they are unobtrusive.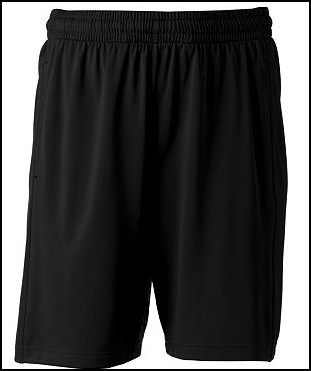 Overall, I think that the shorts are fairly high quality for the price (which is never full-price at Kohl's), and that they serve nicely as general purpose shorts. However, for my particular wants out of a pair, there are better options that include shorter inseams and lighter, more breathable material.
Cheers,
Zach