Today I saw the cover of the 30 May 2016 edition of The New Yorker, which was designed by artist R. Kikuo Johnson, and it really hit home for me. The illustration depicts the graduating class of 2016 walking out of their commencement ceremony whilst a member of the 2015 graduating class is working as a groundskeeper: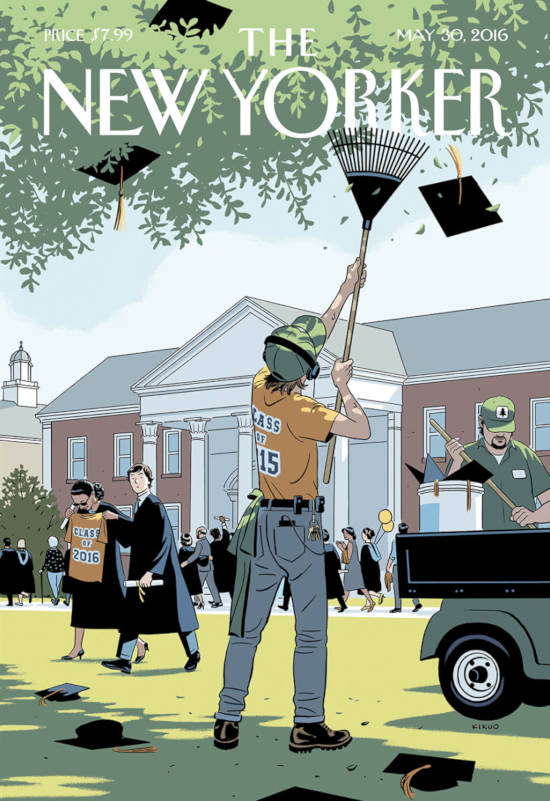 Click for full quality
I won't go into a full tirade here about my thoughts of higher education within the United States throughout recent years, but I do think that this image sums up a few key points nicely:
Many graduates (either from baccalaureate or higher-level programmes) are not working in their respective fields of study
A vast majority of students have accrued a nearly insurmountable amount of debt
Those two points may be inextricably linked to one another
I know that, for me, I am not able to work in my field of study (child and adolescent development / elementary education) for those very reasons—the corresponding jobs (which I find incredibly rewarding), unfortunately, do not yield high enough salaries for me to even make ends meet. Though the cover artwork doesn't necessarily offer any suggestion as to a solution to the problem, I think that it very poignantly brings further attention to it.
Cheers,
Zach