Some time ago, I reviewed the cherry vanilla flavour of the Kashi soft cereal bars. Those same "Tasty Little Chewy" bars, as Kashi refers to them, come in a couple other flavours as well (strawberry and blackberry graham). I decided to try a box of the blackberry graham variety, since they sounded a bit more unusual than just your standard strawberry: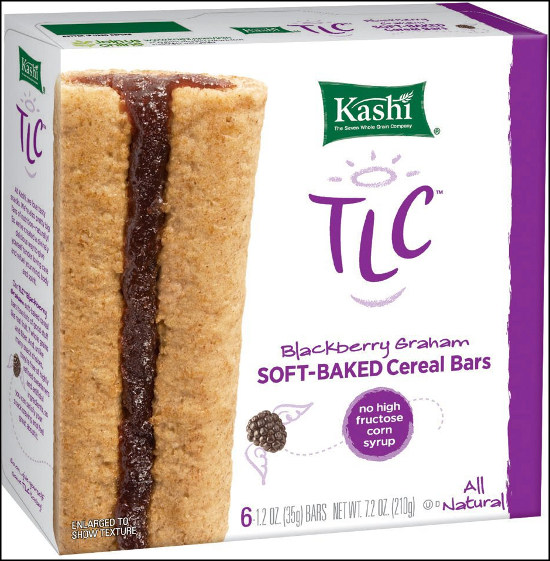 Like the cherry vanilla flavour, these bars are 35g, and have 3g of fat (none of which saturate). They do, however, have 10 more calories than the cherry vanilla flavour, so if you are VERY strictly counting calories, that might make a difference (but if 10 calories breaks you, you might need to re-examine your eating regimen :razz:). Anyway, these bars are also very good and fairly filling despite their small size. Unlike the cherry vanilla ones, though, they have a texture that I don't find as appealing. At first, I didn't notice it, but after having a couple bites, I picked up on a slightly gritty consistency–likely from the graham in the crust. In terms of flavour, I like the blackberry, but didn't find it to be as strong as it could have been. Also, it lacked the nuance of faint vanilla in the background, which is one of the elements that I really enjoyed about the others.
Overall, if you really enjoy blackberries, you might want to try this variety. Otherwise, I would recommend the cherry vanilla flavour over this one.
Cheers,
Zach