Well, now that I've owned the new Coheed and Cambria CD for over 3 months and listened to it more than 100 times all the way through, I feel that I can write an adequate review. For starters, let's talk about the title of the disc. In the Coheed tradition, this disc featured the long and intricate name of Good Apollo, I'm Burning Star IV, Volume One: From Fear Through the Eyes of Madness.
At first listen, I didn't really know what I felt about this album in comparison to the others. This disc starts off with a more quietly aggressive feeling by continuing the common sonic theme present in both The Second Stage Turbine Blade and In Keeping Secrets of Silent Earth: 3. After the variation of a familiar tune in "Keeping the Blade," Claudio opens with a passive-aggressive song called "Always and Never." At this point, I wondered if this successfully melodramatic ambience could be more than an introduction and could possibly carry throughout the album. At the precise moment that the thought entered in my head, the crushingly powerful "Welcome Home" started. I knew instantly that my beloved Coheed had not softened, but had also not hardened to the over-zealous rigidity of certain dark metal bands out there.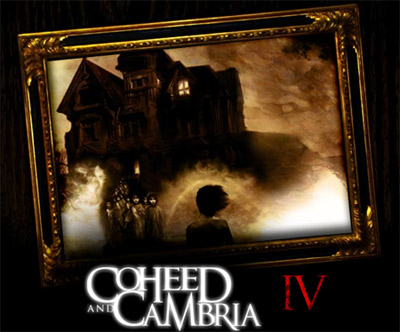 From that point forward, Coheed provided unique yet familiar sounds and constructed both flowing consonances as well as seemingly fiendish dissonances. From the tenderness of "Wake Up" to the power-pop beauty of "The Suffering" to the steadiness of "The Final Cut," Coheed does nothing less than stun with the latest of their masterpieces.
Wonderful job guys! 10/10