Yesterday, I decided to make quite a drive to the Brooks Brothers clearance centre in Garland, NC, USA. There used to be another clearance location in Olathe, KS, but it closed years ago, leaving the one in North Carolina as the only one of its kind. Anyway, as many of you know, Brooks Brothers is my favourite brand of clothing, and so going there made me like a kid in a toy store! Basically, when particular items don't sell for one reason or another (unusual sizing, unpopular styling, or just overstock), they are put in the "Sale" section of the Brooks Brothers website. They are generally marked down by 25% – 60% from the original tag price. However, if the items still don't sell, they are ultimately sent to the clearance centre in Garland, NC (which is, naturally, right next to the Piggly Wiggly):
Fortunately for me, I'm a somewhat unusual size. Therefore, there were many items that fit me nicely. The prices at the clearance centre are unlike any other deals that one can get from Brooks Brothers. For instance, I got a sport coat for $29.00 USD instead of the tag price of $598.00 USD (nothing like approximately 95% off :)). Anyway, I left there with a huge amount of shirts, sweaters, some pants, and even the previously-mentioned sport coat for a mere fraction of what I would have paid for the lot in the store!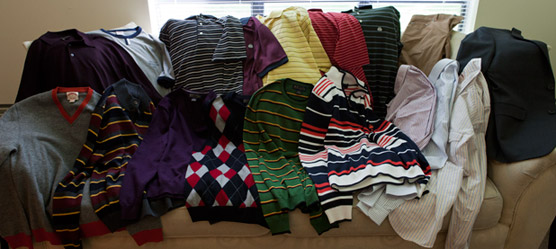 Not too bad if I do say so myself… and I do. I'm hoping that I get another opportunity to go to the clearance centre in Garland at some point. I would also like to just spend a day or so in the area, because it is a beautifully quaint little country town, with fresh produce stands lining the roads, Mom & Pop shops, and crafts all around.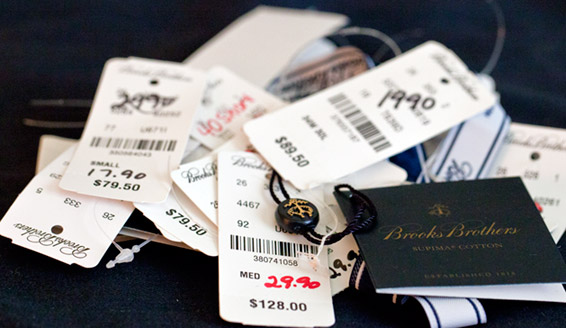 Cheers,
Zach
P.S. I would imagine that BB chose Garland, NC as the primary outlet centre because they also own the Garland Shirt Company, which manufacturers many of the Oxfords, dress shirts, and sports shirts that are nearly synonymous with the quality that is Brooks Brothers.